I am playing Public Opinion #1 in...
The North Shore Light Opera Society presents
Offenbach's ORPHEUS:
Gone to Hell!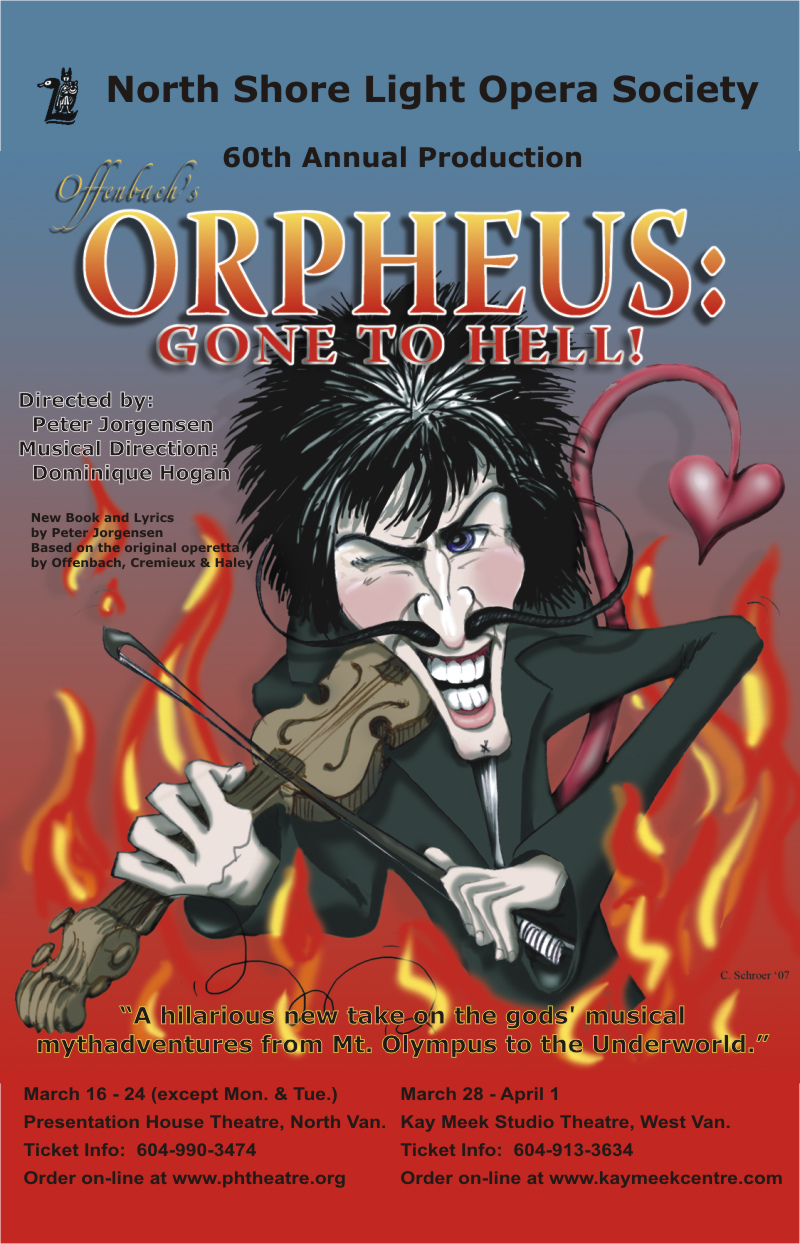 A Whimsical Twist on the Classical Tryst
New Book and Lyrics by Peter Jorgensen
Based on Orphee Aux Enfers by Jaques Offenbach
Directed by Peter Jorgensen
Is nothing sacred?
Offenbach tore the Opera world apart in his 1850s take on the tale of Orpheus and Eurydice. Now the North Shore Light Opera Society presents the world premiere of a brand-new adaptation of the original operetta. Orpheus and Eurydice can't stand one another, and they are all too happy to be separated by death. Will they rewrite this classic tale of heartbreak, or will Public Opinion force them to tell the story as it was always meant to be told. Don't miss this hilarious new take on a classic piece of musical theatre.
March 16th-April 1st
At Presentation House Theatre and the Kay Meek Centre
More info at www.peterjorgensen.com